Want to boost your business' online presence in time for Christmas?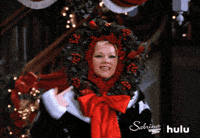 Yes we said the C word!
Christmas is always the busiest time of year for businesses. Now is the time to start planning your Christmas advertising to ensure that your business gets the best results possible from the Christmas season.
We are here to help you do just that! We have devised a 6 week programme to help you boost your business in time for Christmas. 
The programme consists of:
6-week marketing plan (9 Nov to 18 Dec)
Graphics templates in Canva – one graphic per week and can use the template to create your own
1-hour strategy session on a video call with the Coppertops
No Ads! Plan your social posts and content to promote your product for Christmas Shopping
6 Week Content Plan – on the dates: 9/11, 16/11, 23/11, 30/11, 7/12, 14/12. Cost €179
8 Week New Year Kickstarter – on the dates: 28/12, 4/1, 11/1, 18/1, 25/1, 1/2, 8/2, 15/2). Cost €249
Suggested content to mix sales posts with info/fun/inspiring etc – customised for your brand
Canva graphics for each post and template which you can reuse for consistent graphics
Advice on using a social media manager (optional)
1 hour call with us to review and finalise your plan based on our suggestions and your input
Limited to 6 as calls must take place THIS WEEK to have plan ready to start next Monday
New Year Kickstart calls will be held week commencing 14/12 and limited to 8.
We will cater a plan that is specific to you and you and your business needs.
You don't have to be a Content Creator, or Graphic Design Whiz Kid. We're going to show you some simple and easy tricks to help you create content your customers will love.
Pull up your Stockings. It's time for Bootcamp.
Sign up today.